Politkovskaya murder mastermind sentenced to life dies in hospital for prisoners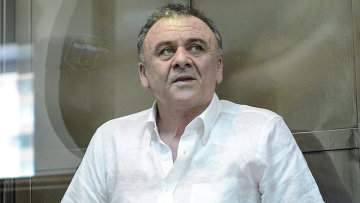 16:23 13/06/2017
MOSCOW, June 13 (RAPSI, Lyudmila Klenko) - Lom-Ali Gaitukayev, who had been sentenced to life in prison for the murder of journalist Anna Politkovskaya, died in a hospital for inmates in the Volgograd Region, a spokesperson for the Federal Penitentiary Service's regional directorate (FSIN) told RAPSI on Tuesday.
According to the FSIN representative, Gaitukayev has died after a long illness. He has undergone a hospital treatment since October 2016.
On October 7, 2006, Politkovskaya, a crusading reporter with the independent Novaya Gazeta newspaper, was shot dead at the age of 48 in the elevator of her central Moscow apartment building. The murder has been linked to her coverage of human rights abuses in Chechnya.
On May 20, 2014, the jury found the five defendants guilty of murdering Politkovskaya. According to the verdict, the killing was masterminded by Lom-Ali Gaitukayev and former police officer Sergey Khadzhikurbanov.
Jurors found that Rustam Makhmudov was the man that actually pulled the trigger.
Two of his brothers, Dzhabrail Makhmudov and Ibragim Makhmudov, were convicted as accomplices to the crime. Dzhabrail drove Rustam to the scene of the crime, and Ibragim told him that the journalist was approaching her apartment building. The jury decided that Ibragim Makhmudov alone deserved clemency.
The court sentenced Khadzhikurbanov to 20 years in prison. Dzhabrail Makhmudov got a 14-year sentence. Ibragim Makhmudov was sentenced to 12 years in prison.
Moreover, the court granted a lawsuit filed by Politkovskaya's children seeking one million rubles ($17,600 at the current exchange rate) from each of the five defendants.
Former police officer Dmitry Pavlyuchenkov was convicted in connection with the killing in a separate trial in December 2012. He reached a plea bargain with investigators and testified against other suspects in the case.