Teenager put under house arrest in relation to clash with police at June 12 rally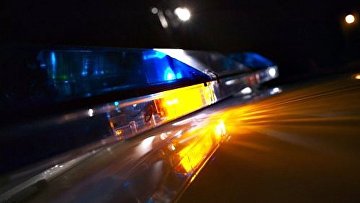 15:30 16/06/2017
MOSCOW, June 16 (RAPSI, Oleg Sivozhelezov) – The Moscow Basmanny District Court had put 17-year-old Mikhail Galayshkin, charged with using violence against a National Guard officer at June 12 unauthorized rally, under house arrest, RAPSI learnt in the court on Friday.
The court granted a motion of investigators to keep the teenager under house arrest until August 13. His communication, including right to use Internet, has been restricted.
Investigators claim that earlier Galyashkin participated in another unauthorized rally on March 26. They believe that the teenager's actions stem from the lack of appropriate attention from the defendant's mother.
According to investigators, on June 12 a participant in unauthorized rally on Tverskaya Street sprayed tear gas in the eyes of a special unit officer of the National Guard's Main Directorate. The officer received an eye burn as a result of the incident.
On June 13, the Moscow Simonovsky District Court detained Russian opposition politician Alexey Navalny for 30 days in relation to the unauthorized rally. Navalny was found guilty of violating rally organization rules specified in the Russian Code of Administrative Offences.
Initially, Navalny has agreed with the city's authorities a rally at Academician Sakharov Avenue in Moscow on June 12. However, shortly before the beginning of the rally he called his supporters to change the rally location to Tverskaya Street in the central Moscow. On June 12, he was arrested by the police and later sentenced to a 30-days term in custody.