Alleged leader of notorious Russian gang acquitted of murders, assassination attempts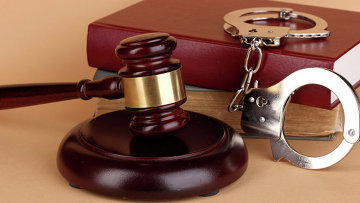 11:41 06/07/2017
MOSCOW, July 6 (RAPSI, Lyudmila Klenko) – The Moscow Regional Court has acquitted Alexander Matusov, an alleged leader of the Shchyolkovo organized crime gang, of murders and attempted assassinations, the court's spokesperson Natalya Osipova told RAPSI on Thursday.
The court acquitted Matusov based on the jurors' verdict because he had not been involved in the incriminated crimes, and recognized his right to rehabilitation, Osipova added.
Matusov, aka Basmach, was arrested in Thailand at the request of Interpol's National Central Bureau for Russia in June 2014.
He was charged with series of murders and attempted murders of businessmen. According to investigators, in November 1996 gangsters, including Basmach, attacked four businessmen, killing three of them. One of the victims survived, but was severely wounded.
Matusov was put on the wanted list in 2009, when police brought three murder charges against members of his crime group.
The Shchyolkovo gang was active from 1995 to 2009 and was notorious for contract killings, extortion and kidnappings in the Moscow and St. Petersburg areas. The gang members are suspected of having killed at least 60 people. In 2009, police found the bodies of 15 of the gang's alleged victims in forests near Moscow.