Ukraine asks U.S. court to dismiss Tatneft claim over $112 mln award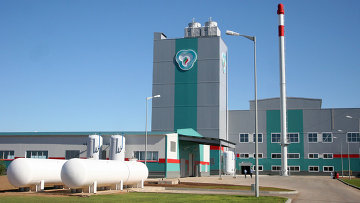 15:26 27/07/2017
MOSCOW, July 27 (RAPSI) – Ukraine filed a motion with the U.S. District Court for the District of Columbia asking to dismiss the enforcement petition of Russian oil company Tatneft that had won $112 million in the Permanent Court of Arbitration in The Hague.
As a copy of the document at RAPSI disposal reads, according to the Ukrainian party, Tatneft turned to the U.S. court relying on the provision of the Foreign Sovereign Immunities Act, which sets a statutory exception to immunity in case foreign state agrees to submit a dispute to arbitration. However, Ukraine claims, Tatneft could not use the provision as it is not a private, but state-owned company controlled by Tatarstan, a republic within the Russian Federation, and that Ukraine is a more suitable alternative forum to examine the Russian company's claim on the enforcement of the arbitral award after the balancing of public and private interest factors.
Summarizing the matter, the Ukrainian party insists that "…the District of Columbia is not a convenient forum for recognition and enforcement of the Merits Award, insofar as Ukraine is an adequate alternative forum, and the public and private interest factors weigh in favor of recognition and enforcement in Ukraine… The Petition should therefore be dismissed for lack of subject matter jurisdiction and forum non conveniens."
Tatneft, based in Russia's Republic of Tatarstan, claimed forcible takeover of Ukrtatnafta and seizure of its shares. In May 2008, the company took its case to a tribunal administered by the Permanent Court of Arbitration in The Hague.
In the summer of 2014, the tribunal ruled that Ukraine had broken the bilateral investment treaty with Russia and awarded compensation of $112 million plus interest over the Ukraine's Kremenchug oil refinery (Ukrtatnafta).
Ukraine's authorities have challenged the ruling, but the Court of Appeal of Paris dismissed the appeal in November 2016.
In March 2017, the Russian company filed a motion with the U.S. court seeking to confirm arbitral award and enter the judgment in its favor. According to Tatneft, the amount of debt plus interest reached $144 million.
Later, Tatneft filed similar motions with the High Court in London and the Moscow Commercial Court.