UTair airline seeks to recover $2.8 mln from Russia's oldest management company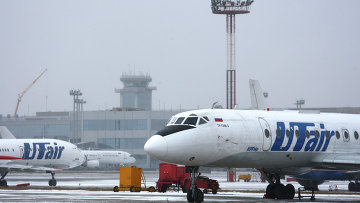 10:45 03/08/2017
MOSCOW, August 3 (RAPSI) – UTair airline carrier has filed a lawsuit with the Moscow Commercial Court seeking to recover 168.1 million rubles ($2.8 million at the current exchange rate) from Russia's oldest trust company Pallada Asset Management, a court decision reads on Thursday.
The claim is to be examined by the court on September 19.
Pallada Asset Management, founded in 1996, is an acting manager of retirement savings for a non-state pension fund (NPF) Mechel-Fund. This May, the Moscow Commercial Court found that there are indications of the organization's bankruptcy because its accumulated debt is larger than the amount of financial assets at its disposal.
In April this year, the Moscow District Commercial Court confirmed a decision to recover 168.1 million rubles from Pallada in favor of UTair.
In the summer of 2016, the Central Bank revoked the company's license for management of investment funds, mutual funds, and non-state pension funds. All mutual funds opened before and during the procedure of bankruptcy are to be transferred to a special deposit account of Rosbank.