U.S. court rules Google to provide information for Russian arbitration case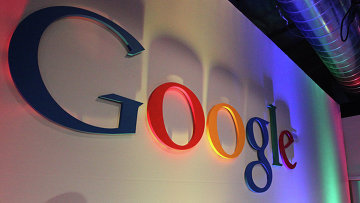 16:59 24/08/2017
MOSCOW, Augsut 24 (RAPSI) – A court in the United States has granted an application filed by Russian company Adeal Import LLC and forwarded a subpoena to Google asking to provide email information, required for commercial litigation in Russia, copies of court documents at RAPSI disposal read on Thursday.
Adeal, a company dealing in household appliances online, is the defendant in an intellectual property dispute with Cyprus-based company UCF Partners Limited. The plaintiff claims that Adeal infringed on its exclusive rights for audiovisual works.
According to the U.S. court documents, one of the arguments made by UCF during the dispute is a statement that the Cypriot firm's agent has sent an email to top managers of Adeal containing scripts for legally protected works. In turn, the Russian company claims that the email was fabricated and that its top managers have never received it.
Adeal claims that both the alleged agent and one of the top managers possess G-mail accounts and that Google can confirm or deny the existence of the email in question. The company forwarded an application to the U.S. Federal Court for the Northern District of California since this is the district of Google's residence.
The U.S. court noted that this request is compliant with the national legislation acknowledging several circumstances of the case: Google is not a party in the dispute; Russian courts are likely to be receptive to such an assistance; Adeal is not trying to circumvent foreign limitation on discovery process. The court obligated Google to provide information on whether there was communication between email accounts in question.
In February, Russia's Intellectual Property Court (IP Court) sent the dispute between Adeal and UCF for another review by the Ninth Commercial Court of Appeals.
In November of the last year, the Ninth Commercial Court of Appeals held that Adeal must pay 461.4 million rubles ($7 million) to UCF overturning the decision of the Moscow Commercial Court, which dismissed the Cypriot company's claim against the Russian company on April 13, 2016.
According to the plaintiff, it is the owner of rights for audiovisual works in the form of 5-second-long advertising clips. As the plaintiff has noted, the defendant placed these clips for airing on various Russian TV channels in the period from July to November 2013 in the framework of an advertisement campaign of Holodilnik.ru online retailer.
The defendant's counsel has maintained that the Cypriot firm had failed to prove that it was the exclusive owner of rights for disputed clips, and the fact that the defendant had placed the disputed advertisements on federal TV programs.