Bankruptcy trustee of JFC to receive $337,000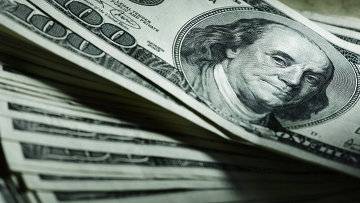 10:59 06/09/2017
MOSCOW, September 6 (RAPSI) – The Commercial Court of St. Petersburg and Leningrad Region has set the amount of interest on remuneration to JFC Group's bankruptcy trustee Igor Maslov equal to 19.4 million rubles (about $337,000), the court's ruling reads on Wednesday.
According to court records, on April 27 overall sum of creditor demands against the head company of the JFC group of companies, largest importer of fruits in Russia formerly headed by businessman Vladimir Kekhman, reached 18.2 billion rubles (about $316.5 million). Acting as bankruptcy trustee, Maslov managed to partially compensate 647.2 million rubles (about $11.2 million) or nearly 3.5% of the overall amount. His compensation was set at 3% of the amount paid for the compensation.
In March, the court extended JFC's bankruptcy procedure by six months. Next hearing is set for September 12.
In September 2015, the court found Kekhman's company bankrupt.
In July 2016, Kekhman himself was found bankrupt under the application of Sberbank.
On July 21 of the same year, a court in St. Petersburg dismissed a petition lodged Kekhman seeking the recognition of London's High Court's judgment declaring him bankrupt. Kekhman's financial executive Mikhail Bologov, Russia's Federal Tax Service, Sberbank, Rosbank, Promsvyazbank, Raiffeisenbank, UniCredit Bank, Aquamarine Company and Pulkovo Trade Company are named as interested parties in the dispute.
A representative of Kekhman claimed during the bankruptcy hearings that the former head of JFC had no obligations before Sberbank because he had already been declared bankrupt by The High Court of Justice of England in 2012, and Sberbank received its share from sales of Kekhman's property. A representative of Sberbank, on the other hand, claimed that the bank was not involved in the process and did not receive any compensation. According to the Sberbank's representative, the bank had rulings of several Russian courts on debt recovery from Kekhman.
Nevertheless, Kekhman's lawyer insisted that the ruling of The High Court of Justice of England had been recognized by Sberbank and was to be complied with in Russia.
In its ruling, the court pointed out that in the absence of international treaties, entered into by the Russian Federation, decisions on bankruptcies taken in foreign jurisdictions were to be recognized in Russia only on the reciprocity basis unless otherwise stipulated by federal laws. At present, the court stressed, the Russian Federation was not a party in any international treaty on bankruptcy issues.