U.S. court orders lawyer to return embezzled $600,000 to Russian company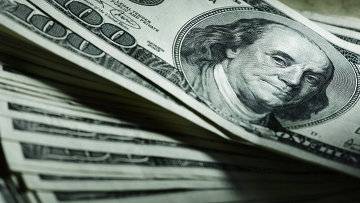 12:59 14/09/2017
MOSCOW, September 14 (RAPSI) – The Federal Court for the District of Columbia has ordered lawyer James Miller to pay the Russian company Transmashholding (TMH) nearly $600,000 as part of a settlement between two parties, the court's documents available to RAPSI read on Thursday.
As part of the settlement signed in 2014 the lawyer was obliged to return over $600,000 plus interest to TMH within 51 months. However, in late 2016, Miller failed to make several payments prompting TMH to exercise its right to accelerate the payment's collection. However, the company received no payment from Miller prompting lawyers of the Russian company to turn to court.
TMH is one of the leading companies on the Russian railway transportation construction market. In June 2011, $25 million were transferred from the company's bank account to an account of Richcom International Asia Ltd. (Richcom). The Russian company claimed that the funds were transferred fraudulently by an unauthorized employee.
During investigation into embezzlement case launched soon after, THM found out that over $600,000 of the stolen money were transferred to Miller. In 2013, the company filed a lawsuit against the lawyer with the U.S. court after he refused to return the funds. In 2014, parties reached settlement and the case was closed.