Investigators return to opposition member $12,400 seized as part of Bolotnaya case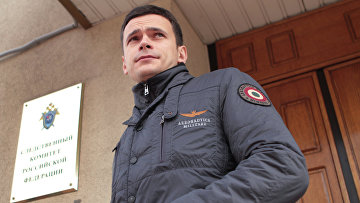 12:53 15/09/2017
MOSCOW, September 15 (RAPSI) – Russia's Investigative Committee has returned to opposition politician Ilya Yashin about $12,400 seized during searches in the Bolotnaya Square riot case in 2012, Yashin wrote on his Facebook page on Friday.
According to Yashin, in June 2012, investigators raided his rental apartment and took almost all his life savings. There was a long trial over investigators' actions, the opposition politician said. In all these years, the Investigative Committee failed to bring any charges against him but refused to give the money back, Yashin added.
In May 2017, a court granted Yashin's motion to return the seized money.
Over 400 people were arrested and scores injured in the Bolotnaya Square protests that turned violent in May 2012. Dozens were later charged with inciting riots and assault on law enforcement officers.
Riot organizers Leonid Razvozzhayev and Segey Udaltsov were sentenced to 4.5 years in prison each based partly on testimony by Konstantin Lebedev, who was sentenced to 2.5 years in prison but released on parole.
Other convicts in the riots case received punishment ranging from suspended sentences to four years in prison. Several defendants were pardoned; one is undergoing compulsory mental treatment. Razvozzhayev and Udaltsov were released in April and August respectively.