Russian citizen charged with robbery extradited from UK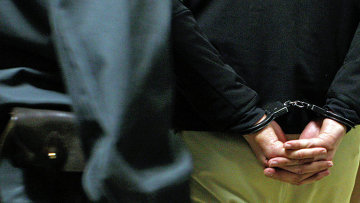 12:30 04/10/2017
MOSCOW, October 4 (RAPSI) – Britain has extradited Russian citizen Stanislav Dzgoyev charged with multiple robbery crimes, Russia's Prosecutor General's Office announced on its website on Wednesday.
Dzgoyev was transported to Russia and put in detention, the Office's press office reported.
Russia has forwarded a request for Dzgoyev's extradition to the Interior Ministry of the United Kingdom of Great Britain and Northern Ireland yet in December 2014.
This extradition request filed by Russian prosecutors is the first request granted by the UK authorities in many years, the statement reads.
According to the Prosecutor General's Office, this decision came out from a hard collaborative work of Russian authorities and British experts and prosecutors. As a result, local courts granted the request three times, and the United Kingdom's Interior Minister upheld Dzgoyev's extradition.
Prosecutors believe that this ruling will be a precedent and a turning point in extradition cooperation between Russian and British authorities. Currently, over 20 Russia's requests are pending in the UK.