Russian investigation into late ex-MP Voronenkov extended for 3 months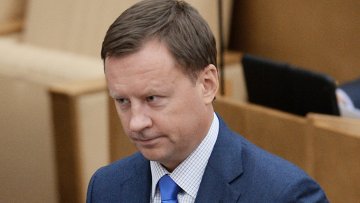 10:55 10/10/2017
MOSCOW, October 10 (RAPSI, Yulia Glozman) – Investigation into deceased ex-communist lawmaker Denis Voronenkov has been extended in Russia until January 24, 2018, lawyer Andrey Grivtsov told RAPSI on Tuesday.
Voronenkov has been charged with large scale fraud and organizing falsification of the Unified State Register of Legal Entities and put on the international wanted list. On March 3, Moscow's Basmanny District Court issued an arrest warrant for Voronenkov. Later, the Moscow City Court upheld the ruling.
Russian investigators claim that the ex-lawmaker was involved in a raid aimed at seizing a two-story building in central Moscow in 2011 owned by Otari Kobakhidze, founder of the company TOMA. The allegations were reportedly based on the testimony of a group of people who had been convicted and sentenced in the case.
After Kobakhidze delegated full control of the company to its CEO Marina Vladimirskaya, she took advantage of the situation. She reportedly decided with her acquaintance, a retired police officer, Vyacheslav Polozkov, to alter the registration documents and sell the building valued at 127 million rubles ($2.1 million). Several other persons including Voronenkov were implicated in the case, according to investigators. The building was sold for 20 million rubles (about $345,000). Customer Vitaly Kachur, the owner of Chance Company, illegally paid Voronenkov $1.2 million, the Investigative Committee's press service reported earlier.
Kobakhidze turned to court and managed to regain control of the company and the building. Those involved in the raid pleaded guilty, agreed to cooperate with investigators and testified against Voronenkov.
Voronenkov claimed that the criminal prosecution of him had been politically motivated.
In October 2016, the former member of the Communist Party moved to Ukraine along with his wife Maria Maksakova, also an ex-lawmaker, and received Ukrainian citizenship in December 2016.
On March 23, 2017, Voronenkov was shot dead in the central part of Ukrainian capital Kiev.