Russian Constitutional Court orders providers to uphold privacy of correspondence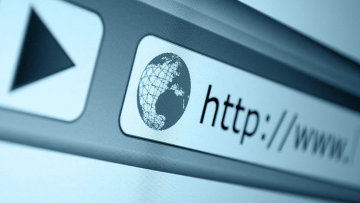 14:46 26/10/2017
ST. PETERSBURG, October 26 (RAPSI) – The Constitutional Court of Russia has ruled that email providers do not own information of its users and have to uphold privacy of correspondence, RAPSI correspondent reports from the courtroom on Thursday.
At the same time, the court noted that if a user sends information on his or her own email address, this action creates conditions for uncontrollable use of data in question.
The court issued the ruling after reviewing an appeal of Russian citizen Alexander Sushkov. The applicant was fired from his job after he sent work documents and personal data on his colleagues from his professional email account to his personal one. The employer considered these actions in violation of the non-disclosure agreement, serving as part of Sushkov's work contract. He tried to appeal this decision in Russian courts but those ruled in favor of the employer.
Sushkov argued that email operator acting as a provider of communication services had to uphold his right for confidentiality. Courts, on the other hand, noted that the company providing email services owns transferred information. In accordance with the terms of use agreement between a client and a provider, the latter may restrict or grant access to data contained in email accounts potentially providing third parties with confidential information.
The applicant believes that the law provisions contradict Constitutional right to privacy of correspondence by granting a provider access to information contained in electronic messages.
According to the Constitutional Court, any information transferred through telephone network channels is protected by the Constitution and that same protection applies to phone conversations, correspondence and other types of messages.
Lack of direct mention of obligation imposed on owners of online service to uphold privacy of correspondence does not mean that the owners are not obliged to do so, the court ruled.
However, the court ruled that a citizen, who violated instructions of the company, prohibiting transfer of confidential information on a personal email address may be considered as the one violating rights of information owner, regardless if the information became available to a third party or not.
Sushkov's case is to be reviewed.