Russian businessman's $2.4 billion lawsuit against AFK Sistema dismissed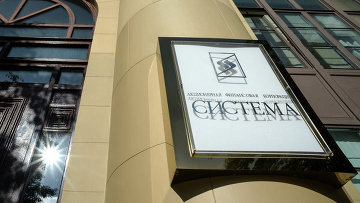 17:53 01/11/2017
MOSCOW, November 1 (RAPSI) – The Tverskoy District Court of Moscow has dismissed a lawsuit filed by businessman Yevgeny Grafeyev seeking to recover 142.5 billion rubles (about $2.4 billion) of alleged unjust enrichment from AFK Sistema "for the period of illegal ownership of Bashneft," the court's press secretary Anastasia Dzyurko told RAPSI on Wednesday.
Grafeyev's lawsuit was filed in the interests of the Russian Federation, yet he is not a person, who has this right, according to legislation, the court's spokeswoman said.
The businessman also asked the court to collect 47.5 billion rubles (about $827.5 million) in favor of the state on similar grounds.
According to the lawsuit, privatization of Basneft oil corporation by AFK Sistema was unlawful and all consequential deals have no legal power. Grafeyev believes that the defendant must return money to the state obtained through unlawful operations. The lawsuit references rulings of commercial courts related to Bashneft and AFK Sistema.
On October 9, the Moscow City Court dismissed a lawsuit filed by Grafeyev seeking to recover 133 billion rubles (about $2.3 billion) of dividends from AFK Sistema and Sistema-Invest companies "for the period of illegal ownership of Bashneft."
The court noted that Grafeyev is not a shareholder of Bashneft. It also stated that disputes between participants of economic partnerships, if at least one of the sides is not an individual entrepreneur, are not to be reviewed in commercial courts. According to the court, the only exception is the case when the disputes are related to business activity of the involved partnerships.
Grafeyev stated that conclusions and circumstances listed in the lawsuit are taken from rulings of commercial courts in several notorious proceedings involving Bashneft.
In 2013, the court granted a defamation lawsuit filed by Russian telecommunications operator MTS against Grafeyev. The latter claimed that in 2001 he gave up highly valued shares of the company after it threatened and blackmailed him.