Russian Supreme Court upholds ex-Yukos security chief's sentence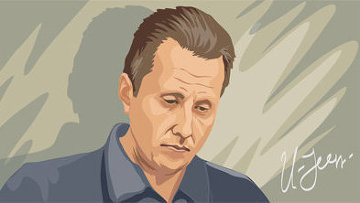 11:45 08/11/2017
MOSCOW, November 8 (RAPSI) – The Supreme Court of Russia on Wednesday upheld the sentence of ex-Yukos security chief Alexey Pichugin, who is serving life term in prison, and refused to resume proceedings in the case, RAPSI reported from the courtroom.
The court's Presidium reviewed the case following the ruling of the European Court of Human Rights (ECHR) issued on June 6, 2017. The Strasbourg court awarded over €15,000 in compensation including costs and expenses to Pichugin. He has complained over alleged breach of presumption of innocence and assessment of evidence by Russian courts in the second case against him.
Deputy Prosecutor General Leonid Korzhinek said during the hearing on Wednesday that there were no violations which could lead to perversion of justice regarding Pichugin and asked the Supreme Court to uphold the sentence given to ex-Yukos security chief in 2007.
Kseniya Kostromina, defense lawyer for Pichugin, demanded restoration of his violated rights based on the ECHR ruling. She sought to drop the case and release ex-Yukos security chief from punishment.
Two criminal cases have been opened against ex-Yukos security chief in Russia on charges of organizing murders and attempted assassinations. In 2005, he received 20 years in prison in the first case. In 2007, he was sentenced to life in prison in the second case.
In July, Pichugin was denied pardon. That was his second petition for pardon. The previous one was dismissed in the summer of 2016.