Moscow court overturns ruling on detention of Ukraine's Naftogaz ex-chairman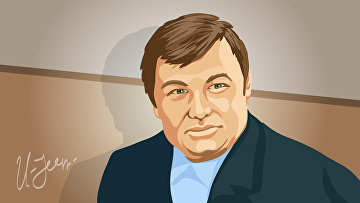 16:54 08/11/2017
MOSCOW, November 8 (RAPSI) – The Moscow City Court on Wednesday vacated a lower court's order to put ex-head of Ukraine's largest oil and gas corporation Naftogaz Igor Bakay in detention as part of a large-scale embezzlement case, the court's press service told RAPSI.
The court ordered reconsideration of the matter. However, Bakay will remain in jail until November 18.
Reportedly, Bakay, who held the position of Naftogaz chairman from 1998 to 2000, embezzled money belonging to other persons including Russian billionaire Alisher Usmanov.
The Interior Ministry's press service reported earlier that Bakay had signed a loan agreement worth over 630 million rubles (about $11 million) with a mining and smelting holding on behalf of his company. Obligations for repayment of the loan have not been fulfilled. The businessman has administered the funds at his own discretion.