Brother of Russian businessman Ismailov arrested in absentia on murder charges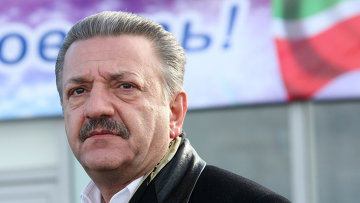 10:37 14/11/2017
MOSCOW, November 14 (RAPSI) – The Basmanny District Court of Moscow arrested Vagif Ismailov, the brother of Russian tycoon Telman Ismailov, in absentia on murder charges, the court's spokesperson Yunona Tsareva told RAPSI on Tuesday.
Vagif Ismailov, who stands charged with multiple murder, has been put on the wanted list.
Earlier, the court issued an arrest warrant for Telman Ismailov in absentia at the request of investigators. The businessman has been put on the international wanted list as well. Ismailov's lawyer Marina Rusakova told RAPSI on Saturday that the ruling had been appealed. The Moscow City Court will consider the appeal on November 15, the attorney added.
The case against Ismailov is reportedly connected with the murder of businessman Vladimir Savkin and founder of Lublino-Motors auto service centre Yury Brylev in May 2016. Another tycoon's brother Rafik Ismailov and one more man Mekhman Kerimov were allegedly involved in the double homicide. Kerimov has pleaded guilty.
The businessman could face life imprisonment if convicted.
Telman Ismailov, who controls AST Group, is one of Russia's richest men. In 2009, he clashed with law enforcement authorities over the Cherkizovsky outdoor market, which evolved from a mere flea market into an industrial-scale distribution hub for Chinese imports during the oil boom. The market was closed after sanitary authorities found major violations.
In March, the Moscow Commercial Court declared Ismailov bankrupt. Later, the Tenth Commercial Court of Appeals upheld this ruling.