Ombudsman Titov to make list of judges ignoring Supreme Court's decisions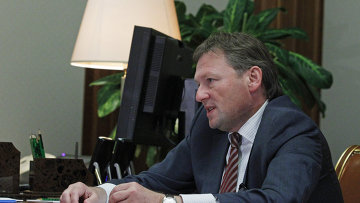 14:41 20/11/2017
MOSCOW, November 20 (RAPSI) – Russia's business ombudsman Boris Titov has suggested to put judges, who fail to comply with the provisions of law and recommendations of the Supreme Court prohibiting detention of defendants charged with economic crimes, on a special list.
Titov plans to closely follow each case, where businesspersons have been detained, and make notes of judges ignoring the respective explanations contained in decisions of the Supreme Court's Plenums, he told journalists. Nevertheless, the business ombudsman has stressed, he does not plan to make anything like a "black list", but believes the measure will have a disciplinary effect.
The business ombudsman has stressed that the monitoring objective is to control the compliance with the Supreme Court's explanations concerning the prohibition to put those suspected in and accused of economic crimes in custody. As Titov noted, there were two respective decisions of the Supreme Court's Plenums, and courts should comply with the instructional lines contained therein.