Russian watchdog denies request of PepsiCo to declare Lay's brand commonly known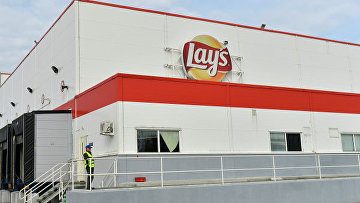 11:27 12/01/2018
MOSCOW, January 12 (RAPSI) – Russia's intellectual property watchdog Rospatent has refused to grant a motion of the PepsiCo, Inc. seeking to recognize "Lay's" trademark as commonly known in Russia, the agency's documents read on Friday.
The trademark was registered in the name of the applicant on February 28, 2015.
In order to see the trademark recognized as commonly known, PepsiCo provided information on "Lay's" in Russia and other countries as well as mail confirming its connection to Frito Lay Manufacturing company. The latter firm signed license contract and other documents with the applicant.
Rospatent noticed that the trademark is indeed used for individuation of potato chips produced and distributed in Russia by Frito Lay Manufacturing under the license agreement.
However, according to the watchdog, PepsiCo did not provide evidence of its direct involvement in manufacturing and distributing the goods in Russia. Rospatent also noted that PepsiCo's statement about being the beneficiary of Frito Lay Manufacturing's business activity does not mean that the applicant fully controlled said activity.
In addition, the watchdog did not found evidence of the goods' positioning as PepsiCo production.