Bolotnaya activist sentenced to compulsory treatment released from mental hospital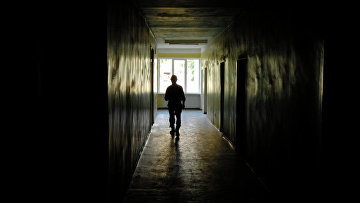 17:22 22/01/2018
MOSCOW, January 22 (RAPSI) – A court in Astrakhan has ruled to release the Bolotnaya Square riot case defendant Maxim Panfilov from a psychiatric hospital and ordered him to undergo outpatient treatment, attorney Maria Kurakina has told RAPSI.
The ruling was made upon the recommendation of the Astrakhan regionfl mental hospital's doctors, the lawyer said.
The Zamoskvoretsky District Court sent Panfilov to compulsory treatment in March 2017. Investigators claimed that Panfilov suffered from chronic personality disorder.The Moscow City Court upheld the ruling in June.
Panfilov was arrested in April 2016. He was charged with participation in mass riots and use of violence against a law enforcement officer. According to investigators, the man snatched a helmet off a riot policeman's head on May 6, 2012.
The march on Yakimanka Street and the rally on Bolotnaya Square in May 2012, both authorized by the officials, resulted in mass riots and clashes with the police. Dozens of people were injured, over 400 protesters were detained.
The riot organizers, Sergey Udaltsov and Leonid Razvozzhayev, were sentenced to 4.5 years in prison. Other participants received prison terms from suspended sentences to four years. Several defendants were pardoned; one was sent for compulsory mental treatment.
The convicts' supporters believe that the riots were provoked by police.