Monolith bank seeks to recover $112.4 million from Russian lawyer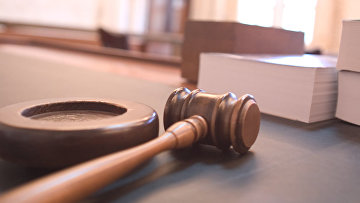 17:45 12/03/2018
MOSCOW, March 12 (RAPSI) – Bank Monolith has filed a motion with the Moscow Regional Commercial Court seeking to include a 6.4-billion-ruble debt ($112.4 million) of businessman and lawyer Dmitry Yakubovsky in the list of creditors' claims, the court documents read.
The application will be reviewed on March 12.
On December 27, Gazprombank also lodged a petition with the court seeking to include a 1.1-billion-ruble debt ($19 million) of Yakubovsky.
On December 15, the court initiated a debt restructuring process against Yakubovsky. His 2.2-billion-ruble debt (about $38 million) to a regional inspection office of the Federal Tax Service has been also added to the creditors' list.
The lawyer's bankruptcy hearing has been set for March 20.
Yakubovsky acted as a TV host, a lecturer in Moscow's Griboyedov Institute of International Law and Economy, a chairman of Presidium of the First Moscow Bar Association. Since 2007, he has run real estate development business.
Yakubovsky owns the Swiss company Engelberg Industrial Group.