Businessman accused of embezzlement during detention center construction freed on bail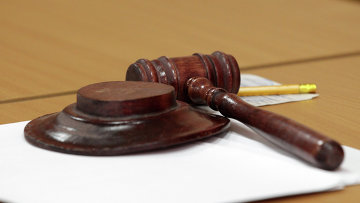 14:59 16/03/2018
ST. PETERSBURG, March 16 (RAPSI, Mikhail Telekhov) – Ex-CEO of a contracting company engaged in the construction of a detention center in St. Petersburg Viktor Kudrin, who stands charged with embezzlement, was released from house arrest on a 3-million-ruble bail ($52,000), the United press service of St. Petersburg courts told RAPSI on Friday.
A court therefore granted a motion filed by investigators seeking to change the defendant's restrictive measure, the statement reads.
According to case papers, from 2007 to 2015, the Federal Penitentiary Service's (FSIN) St. Petersburg and Leningrad Region directorate and General Building Company headed by Kudrin signed contracts on the construction of a pretrial detention center. The company allegedly received over 12.3 billion rubles ($213.5 million) as payment for its services but did not fulfilled its obligations. Investigators claim that Kudrin violated contract provisions and embezzled over 56.5 million rubles ($980,000).
Ruslan Khamkhokov, CEO of Petroinvest, another company involved in the construction of the detention center in St. Petersburg, has been put under house arrest on bribery charges.
According to prosecutors, ex-deputy chief of the FSIN St. Petersburg and Leningrad Region directorate Sergey Moiseyenko received bribes from Khamkhokov and Kudrin.
As reported earlier, between May 2007 and December 2012, Nikolay Barinov, then FSIN deputy director and supervisor of building a detention facility in St. Petersburg, regularly received bribes from top managers of firms engaged in the construction.
In particular, he promised Khamkhokov and Kudrin, to assist in execution of necessary documents on rendered services for the money reward in the amount of not less than 12% of each funds transfer of funds allocated for the work performance to the companies' accounts. The construction companies' heads transferred the money through Moiseyenko.
Moiseyenko is also charged with organizing the murder of his subordinate, Colonel Nikolay Chernov.