Russian priest Grozovsky's sentence for pedophilia takes effect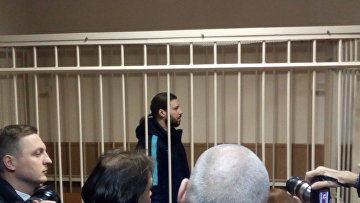 16:59 13/04/2018
ST. PETERSBURG, April 13 (RAPSI, Mikhail Telekhov) – A 14-year prison sentence given to Russian priest Gleb Grozovsky for sexual abuse against underage pupils of orthodox recreation camps has become effective, the Leningrad Regional Court has told RAPSI.
On Friday, the court dismissed an appeal filed by the priest against his sentence. The defendant and his defense asked the court to declare a lower court's ruling illegal and groundless.
The trial of Grozovsky lasted over seven months and was held behind closed doors, yet the press was allowed to stay during the sentencing. Grozovsky was found guilty on all charges in January. In addition to the prison term, he was ordered to pay each victim 400,000 rubles (about $7,000) in compensation for moral damages.
According to investigators, Grozovsky committed several sexual crimes against minors in 2009 and 2013. In April 2014, he was put on the international wanted list.
Israeli police arrested the priest in September 2014. In January 2015, a court in Jerusalem ruled that the priest should be extradited to Russia pursuant to the European Convention on Extradition. The ruling was appealed but rejected.
In April 2016, the Justice Minister signed an order on Grozovsky's extradition.
In September 2016, the priest was extradited from Israel to Russia. Defense lawyers claimed that charges against Grozovsky were politically motivated.