Suspended sentence upheld for Russian government airline's ex-CEO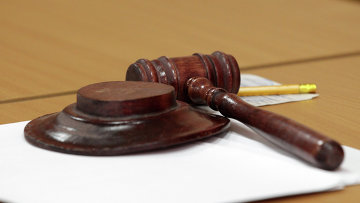 17:54 27/04/2018
MOSCOW, April 27 (RAPSI) – The Moscow City Court has upheld a two-year suspended sentence given to Yaroslav Odintsev, ex-CEO of the Special flight detachment Rossiya, for abuse of office during execution of purchase contracts, the court's press service has told RAPSI.
According to investigators, employees of Rossiya and other persons have embezzled money during procurement of air conditioners for airplanes used to transport top brass of the government. The accounts allegedly containing embezzled funds were seized by investigators.
In December 2017, Odintsev was found guilty of abuse of office and received the suspended sentence.
Other defendants, deputy CEO of Rossiya Andrey Tyurin, production manager of the operational and technical facilities Alexander Reikhtman, pensioner Yevgeny Voronovitsky and CEO of Aero-SNO company Vladimir Mikhlevsky, are detained until June 13, 2018. All of them have pleaded not guilty to embezzlement.
Special flight detachment Rossiya is responsible for air transportation of the Russian President and serves as the official airline for delegations of the government.