Russian banker appeals his arrest in absentia in $13 mln embezzlement case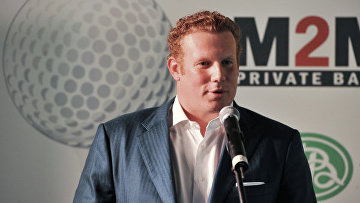 16:46 04/05/2018
MOSCOW, May 4 (RAPSI) – The Asian-Pacific Bank's co-owner Andrey Vdovin charged with embezzlement of about $13 million has appealed his arrest in absentia, the press service of Moscow's Tverskoy District Court has told RAPSI.
The appeal will be considered on May 21.
Vdovin has been put on the federal and international wanted lists. According to investigators, the banker left Russia last year and did not return.
Defense lawyer Stanislav Akimov asked the court to impose a noncustodial measure of restraint on Vdovin because he was charged with a business area crime.
Akimov told RAPSI that a civil dispute arising from a credit contract arose between VMHY Holdings Ltd and Ashaya Investments Ltd. The case is connected with the companies' business and bears no relation to Vdovin. Civil proceedings in relation to the case are currently held in courts of Cyprus, Latvia and Russia, the lawyer added.