Over 100 cases on obstruction of business opened in Russia in 2017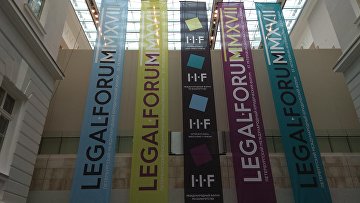 18:05 16/05/2018
ST. PETERSBURG, May 16 (RAPSI) – Investigators opened 101 criminal cases on obstruction of legal business activities in 2017, Russia's Deputy Prosecutor General Alexander Gutsan said at the VIII Saint-Petersburg International Legal Forum (LF) on Wednesday.
Most of cases were opened following prosecutors' checks, Gutsan noted. From January to April 2018, 48 cases over obstruction to business were launched, he added.
However, the represented statistics could not be fully telling because illegal actions towards entrepreneurs are often included in other cases, in particular on bribery and other corruption crimes, the speaker noted.
The VIII Saint-Petersburg International Legal Forum (LF) began on May 15. The conference annually brings together heads of the leading legal firms, chief legal officers from major companies, judges, representatives of state regulators, international organizations, legal schools and entrepreneurship from different countries. Over 4,200 participants representing 90 countries will take part in the Forum in 2018. The conference organized by Russia's Justice Ministry will be held until May 19.