Investigation opened in Russia into 15 Ukrainian judges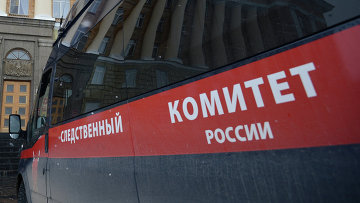 11:39 17/05/2018
MOSCOW, May 17 (RAPSI) – Probe has been opened into 15 judges of Ukraine's Constitutional Court over their ruling recognizing declaration on the independence of Crimea as contrary to the country's law, the press service of Russia's Investigative Committee reports Thursday.
By their decision Ukrainian judges infringed on people's right to self-determination embodied in the UN Charter, the International Covenant on Civil and Political Rights and rulings of the International Court of Justice, the statement reads. They are suspected of destabilization of human and civil rights and freedoms.
In early May, a criminal case was opened against a top official of the Ukrainian Chief Military Prosecutor's Office Vadim Priymachok and his colleagues over prosecution of Russian judges. As part of this investigation, Priymachok and other officers of the Military Prosecutor's Office of Ukraine ignored provisions of Russian legislation and international law, and illegally prosecuted 19 judges of the Russian Constitutional Court because they approved a decree declaring the agreement between Russia and Crimea constitutional, the Investigative Committee reported.
According to investigators, Russian judges made their decisions in accordance with regulations of national and international laws.
The Ukrainian defendants are suspected of prosecution of persons known to be innocent, according to Russia's Investigative Committee. According to Russian investigators, Ukraine's law enforcement authorities instituted criminal proceedings in which an agreement on reunification of Crimea and Sevastopol with Russia was identified as willful acts aimed at the country's territorial changes.
Crimea reunited with Russia following a referendum in March 2014. Over 96 percent of those who took part in the polls voted for joining Russia.