Ex-head of company related to Russian Defense Ministry sentenced to 4.5 years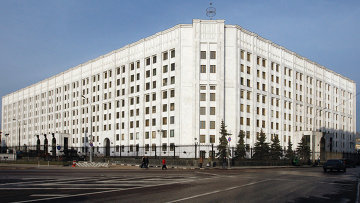 17:49 28/05/2018
MOSCOW, May 28 (RAPSI) – Former head of Slavyanka utility company's body in Russia's Kronstadt Stanislav Kolomiyets has been sentenced to 4.5 years in a penal colony for embezzling 11 million rubles ($176,200), the Unified press-service of St. Petersburg courts has told RAPSI.
In addition, Kolomiyets was fined 500,000 rubles ($8,000). Other defendant in the case, businessman Damir Askarov, has been sentenced to 5.5 years and fined 500,000 rubles as well. The court also granted a civil lawsuit and ruled to recover 9.3 million rubles ($149,000) in favor of Slavyanka, which is related to Russia's Defense Ministry.
According to investigators, in 2012, the defendants signed papers on completion of repair contract concerning the Defense Ministry's houses in Kronstadt. Investigators claim that documents contained false data that led Slavyanka to transfer 11 million rubles ($176,200) to bank accounts of St. Petersburg Boring Company and Nevsky Holding firm, both owned by Askarov. Later, the assets were cashed out and embezzled.
During the preliminary investigation, Askarov voluntarily compensated 1.8 million rubles ($28,800) of damage.
In 2016, Moscow's Tverskoy District Court found Alexander Yelkin, ex-CEO of Slavyanka, guilty of embezzling funds allocated for renovation of the Defense Ministry's facilities.
The court also determined guilt of two other defendants in the case, Konstantin Lapshin and Yulia Rotanova.
Embezzlement in the company came to light in relation to the 2012 investigation into Oboronservis, which revealed fraudulent activities carried out in the course of deals involving real estate, land and shares in Oboronservis. Totally, five criminal cases over damages exceeding 3 billion rubles ($48 million) were initiated as concerned this Defense Ministry company. No key figures of these cases have pleaded guilty.