Businessman gets suspended sentence for $900,000 embezzlement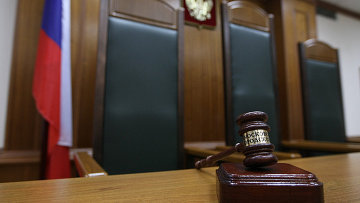 11:27 04/06/2018
ST. PETERSBURG, June 4 (RAPSI, Mikhail Telekhov) – Businessman David Makhateli has received a 3-year suspended sentence for embezzling 55 million rubles (about $900,000) from the budget of St. Petersburg during construction of a kindergarten, the United press service of St. Petersburg courts has told RAPSI.
A court has also granted a claim filed by victims against the businessman.
According to case papers, in November 2011, Makhateli acting as the virtual manager of StroyGrad construction firm signed a 71-million-ruble ($1.2 million) contract on engineering and construction of a kindergarten with the city's building committee. The construction works were not executed. The businessman stole 55 million rubles he received as a down payment and managed the funds in his discretion, the court found.
Makhateli pleaded guilty, United press service of St. Petersburg courts told RAPSI.