Woman charged in Irkutsk mall fire case put under house arrest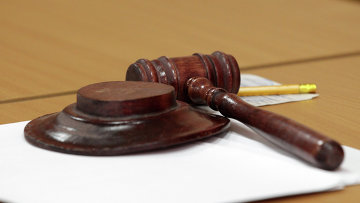 16:36 04/06/2018
MOSCOW, June 4 (RAPSI) – The Kirovsky District Court of Irkutsk on Monday placed Natalya Soboleva charged in a criminal case over the fire in a local mall that left eight children injured under house arrest until July 31, the court's press office told RAPSI.
Soboleva is reportedly a founder of Kaizen company which was engaged in the organization of experiments in chemistry in Komsomall shopping center.
The woman stands charged with providing substandard services for children resulted in infliction of grievous bodily harm.
According to the Investigative Committee, a fire broke out in Irkutsk's Komsomall on June 1. During a show for children that involved demonstration of chemical experiments there was a release of gas that hit the gas burner and temporarily enflamed causing burns to children sitting in the first row.
Eight children, aged 5 to 13, were hospitalized with their condition described as satisfactory.
Russia's commissioner for children rights Anna Kuznetsova called the fire a criminal madness and pushed for tough punishment for people responsible. The ombudsman reminded about the tragedy in Kemerovo where a fire in Zimnyaya Vishnya (Winter Cherry) mall left 60 people dead in March.
"At the time when strict safety inspections at the crowded places are being organized in many regions of Russia, people in Irkutsk exposed children to a grave danger… I ask parents to be even more vigilant," Kuznetsova said.