Extension of fire team commander's detention in Kemerovo fire case appealed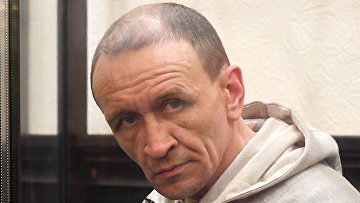 11:59 13/06/2018
MOSCOW, June 13 (RAPSI) - Fire team commander Sergey Genin involved in a case over the fire in the Zimnyaya Vishnya (Winter Cherry) shopping mall that left 60 people dead has filed an appeal against extension of his detention until September 11, the press service of Kemerovo's Central District Court has told RAPSI.
The appeal hearing date has not been set yet.
According to investigators, Genin ignored information about scores of people at the cinema on the fourth floor and the nearest way to the movie hall he received from a witness of the fire. Other firemen obeyed their chief in accordance with applicable regulations. The defendant sent his subordinates to the far-away stairs and lost the time. His negligence resulted in the death of at least 37 people, the Investigative Committee said earlier.
The blaze in the mall occurred on March 25. According to investigators, 60 people including dozens of children were killed by fire. Initially it was reported that 64 people died.
A criminal case has been launched over involuntary manslaughter, violation of fire safety regulations that left more than two persons dead and provisions of services that don't meet safety requirements.
Ten defendants were detained in the case. They are: Yulia Bogdanova, CEO of the Kemerovsky Confectionary Combine, a company owning the mall, Tanziliya Komkova, chief of the region's State Construction Inspection, a formal head of the mall's owner company Georgy Sobolev; the mall's manager Nadezhda Suddenok; CEO of the company System Integrator that developed the fire safety system Igor Polozinenko; an employee of the company, who personally installed the fire alarm Alexander Nikitin, a guard who allegedly turned off the emergency notification system when he received a fire signal Sergey Antyushin and fire team commander Sergey Genin, chief of the ministry's directorate for Kemerovo Grigory Terentyev and ex-director of the ministry's department for Kemerovo Region Alexander Mamontov.