Moscow court refuses to release on parole defendant in major fraud case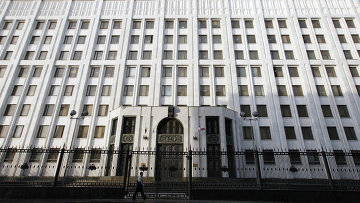 13:59 18/06/2018
MOSCOW, June 18 (RAPSI) – The Tverskoy District Court of Moscow has refused to grant a parole request for the former head of the Security and Сommunications company Andrey Lugansky, the defendant in a criminal case over crimes in Slavyanka utility company related to the Defense Ministry of Russia, RAPSI correspondent reports from the courtroom.
The court granted a motion of the Defense Ministry to deny release of the defendant on parole. According to the ministry, the full amount of damage caused by Lugansky is yet to be compensated.
In 2016, Lugansky was sentenced to 7 years in a penal colony for fraud on especially large scale.
Embezzlement in the company came to light in relation to the 2012 investigation into Oboronservis, which revealed fraudulent activities carried out in the course of deals involving real estate, land and shares in Oboronservis. Totally, five criminal cases over damages exceeding 3 billion rubles ($48 million) were initiated as concerned this Defense Ministry company. No key figures of these cases have pleaded guilty.