Two Russian brothers get 8 years in prison for $172,000 cyber fraud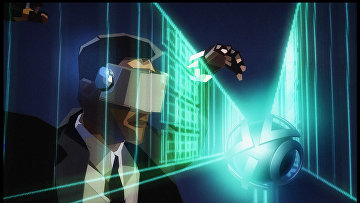 10:59 19/06/2018
MOSCOW, June 19 (RAPSI) – Moscow's Savelovsky District Court has sentenced brothers Dmitry and Evgeny Popelysh to 8 years in prison each for the 11-million-ruble cyber fraud ($172,000), the court's spokesperson Maria Mikhailova has told RAPSI.
The brothers have been found guilty of creating and distributing malicious computer programs, hacking and computer fraud. In addition to prison sentence the men have been fined 900,000 rubles ($14,000 at the current exchange rate).
Three other defendants in the case have received prison terms ranging from 4.5 to 6 years and fines of up to 700,000 rubles ($11,000). One more defendant was given a 3-year suspended sentence and released from punishment under the amnesty, Mikhailova said.
Defense in turn claimed that the defendants' guilt was not proven, and case papers were falsified.
As previously reported, the brothers were arrested in St. Petersburg on May 20, 2015. According to law enforcement authorities, they stole bank clients' identification data, received access to their accounts and embezzled money. Thus, investigators claim that Dmitry and Evgeny Popelysh along with their accomplices stole about 11 million rubles ($172,000) from 7,000 bank customers' accounts.
The Popelysh brothers have been earlier convicted of similar crimes. In September 2012, Moscow's Chertanovsky District Court gave them a 6-year suspended sentence with a 5-year probation period and fined each brother 450,000 rubles.
Investigators maintained that in 2010 the brothers aided and abetted by Alexander Sarbin, as well as some other unidentified individuals, used the QHost computer virus to obtain access to the client information from VTB 24 bank. As a result, 142 bank clients lost around 13 million rubles ($443,000 at then exchange rate).