Rusnano top manager appeals his detention in fraud case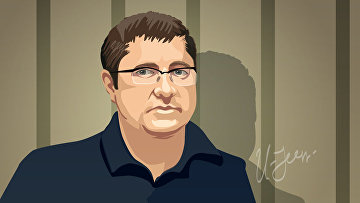 10:59 20/06/2018
MOSCOW, June 19 (RAPSI) – The Basmanny District Court of Moscow has registered an appeal against detention of the managing director of the state-owned technology corporation Rusnano Andrey Gorkov charged with fraud involving 200 million rubles ($3.1 million), the court ruling reads.
The defendant is charged with embezzling Rusnano's funds from a bank account in 2009-2010 and will stay in detention until August 7.
Prosecutor in the case asked not to put Gorkov in detention as the investigator and the victim in this case are the same person, just as with another case against Gorkov, who is also charged with abuse of office that resulted in grave consequences. Hence prosecutors believe that the new charges should be considered as part of the existing case.
Investigators believe that between 2011 and 2013 Gorkov was transferring Rusnano's assets to the Smolensky Bank under the guise of provision of cash services, in effect financing its activity. The top manager denies guilt and notes that he did not have the right to manage corporation's money at the moment of revocation of the bank's license in 2014.
As a result, Rusnano lost over 738 million rubles ($12.5 million) and, according to investigators, 400 million rubles ($7 million) were allocated to Gorkov's brother, who is at this time wanted by police, a day before the bank's license was revoked.
Gorkov was arrested in June 2017 when bought an airline ticket to another country. His defense claimed that the bank account was opened in 2011 when the defendant was no longer a financial director. Also, lawyers pointed out to the letter from the Deposit Insurance Agency (DIA) stating that all problems of the bank were solved.
The defendant pleaded not guilty to all charges.