Ex-regional governor Belykh to serve sentence in Ryazan Region – lawyer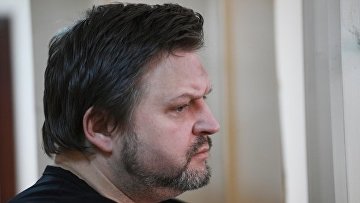 13:37 27/06/2018
MOSCOW, June 27 (RAPSI) - Ex-governor of Russia's Kirov Region Nikita Belykh convicted of corruption will serve his 8-year prison term in the Ryazan Region, attorney Andrey Grokhotov told RAPSI on Wednesday.
According to the lawyer, Belykh has been already transferred to a colony.
On February 1, the Presnensky District Court of Moscow found Belykh guilty of taking 400,000 euros in bribes. In addition to the prison term, Belykh was fined 48.2 million rubles (about $860,700) and prohibited from holding state and municipal offices for 3 years.
The court established that Belykh received the bribe in a Moscow restaurant on June 24, 2016. He was arrested by the police red-handed.
On May 10, the Moscow City Court upheld the prison sentence for Belykh. However, the court allowed him to hold posts in government agencies and municipalities.