BBC appeals Rospatent's ruling cancelling legal protection of Top Gear brand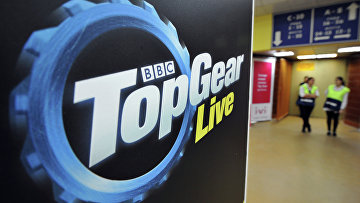 10:59 11/07/2018
MOSCOW, July 11 (RAPSI) – The British Broadcasting Corporation (BBC) has filed an appeal against a ruling of Russia's Patent Agency (Rospatent) cancelling legal protection of TopGear trademark in favor of Russian entrepreneur Azamat Ibatullin.
On March 30, the agency granted Ibatullin's request. According to the applicant, the trademark of BBC is confusingly similar to the TopGear one registered in his name. Moreover, the economic classification of goods in these two cases is identical. Rospatent ruled in favor of the entrepreneur.
Earlier, Russia's Intellectual Property Court scheduled review of BBC's lawsuit seeking cancellation of TopGear trademark for August 7.
TopGear, a famous motorizing TV show, was launched in Great Britain in 1977. Today, BBC Two channel broadcasts it in Great Britain.