Moscow State University deputy dean appeals detention in $643k embezzlement case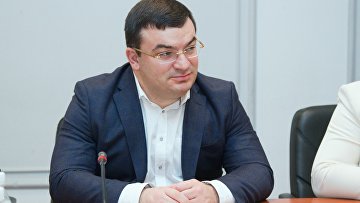 17:41 12/07/2018
MOSCOW, July 12 (RAPSI, Kirill Ryabchikov) – Deputy dean of the Moscow State University's law faculty Vladimir Stepanov-Yegiyants suspected of embezzling about 40 million rubles (about $643,000) has filed an appeal against his detetion, the spokesperson of Moscow's Tverskoy District Court Anastasia Dzyurko has told RAPSI.
The hearing date has not been set yet.
Stepanov-Yegiyants was denied a 20-million-ruble bail (about $322,000) on Tuesday. The court detained him for two months.
According to investigators, the chair of the faculty's criminal law department using a forged passport embezzled along with his accomplices money and cars totaling to nearly 40 million rubles from the organization Avtofinance.
Stepanov-Yegiyants could face up to 10 years in prison and a fine of up to 1 million rubles if convicted. He has pleaded not guilty.