Moscow court finds police ex-general guilty of attempted fraud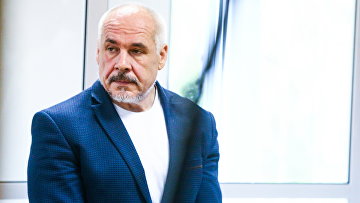 15:59 18/07/2018
MOSCOW, July 18 (RAPSI) – The Moscow Military District Court has found ex-general major of the Moscow crime investigation department Viktor Trutnev guilty in a criminal case over attempted fraud and sentenced him to a 5-year suspended term, RAPSI correspondent reports from the courtroom.
Other defendants in the case, head of the Federal Security Service (FSB) directorate for town of Balashikha Denis Semyonov and operative agents of the service Alexey Vinokurov and Artur Yusufov were sentenced to suspended terms ranging from 3 to 4.5 years. All of the defendants were fined 200,000 – 750,000 rubles ($3,200 – $11,900).
Trutnev and his co-defendants admitted wrongdoing and were found guilty of attempted fraud instead of mediation of bribery.
According to investigators, Trutnev took part in extortion of $70,000 from head of TransEko company Yury Kornilov in exchange for dropping a criminal case against the manager. The crime was allegedly committed in May-June 2017.
Trutnev was arrested on June 31. He headed the police department in 2001-2003 and later at various times held high-ranking positions in three districts of Moscow. Before the arrest he had held the position of a consultant for the CEO of Zodchiy construction firm.