Moscow Commercial Court recovers $46.5K from ex-Defense Minister's relative on MoD claim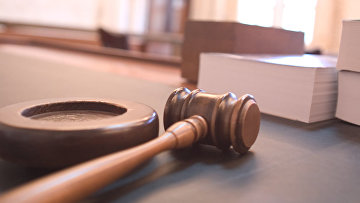 11:59 23/07/2018
MOSCOW, July 23 (RAPSI) – The Moscow Commercial Court has granted in part a claim of a Russian Defense Ministry organizational unit asking to recover damages in the amount of 2.94 million rubles (about $46,500) from Valery Puzikov, the brother-in-law of ex-Defense Minister Anatoly Serdyukov, the court records read on Monday.
The court has also ruled to recover 7,69 million rubles (about $122,000 at the present exchange rate) from Valery Sedov, a former head of the unit's St. Petersburg office, where Puzikov was a deputy head.
The total amount sought by the Ministry of Defense from the two defendants made 23.6 million rubles (about $374,000).
The decision was taken by the court in the framework of a new hearing initiated after the Commercial Court of the Moscow District annulled all preceding court orders rejecting the MoD claims in March of 2018.
Puzikov, Sedov, and Irina Petukhova, the office's chief accountant, were accused of embezzlement. According to investigators, the office leased several luxury cars owned by a company belonging to Puzikov's wife to the MoD; although the office was duly paid for the lease, the cars were in fact never used by the Defense Ministry. The damage, the prosecution believes, has made 8 million rubles (about $127,000).
Investigators also said Puzikov's relatives were paid salaries for posts they only nominally held at the office; by this time the resulting damage in the amount of 4 million rubles ($63,380) has been recovered.