Russian Right Holders Union demands $1.5 million from company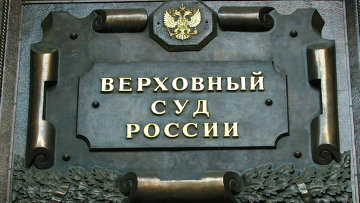 10:59 24/07/2018
MOSCOW, July 24 (RAPSI) – The Russian Union of Right Holders has filed a lawsuit with the Supreme Court seeking to recover 95 million rubles ($1.5 million) from Laros company, court documents read.
The Union, headed by the Oscar-winning film director Nikita Mikhalkov, was authorized to collect and distribute remuneration for writers, performers and soundtrack producers and audiovisual products for free reproduction of soundtracks and audiovisual products for private purposes within the territory of the Russian Federation. This also means that producers and importers of copy equipment, including audio and video storage devices, must pay the union 1% of the product's value.
The Federal Customs Service signed an agreement with the Union, providing the latter with information on importers of copy equipment.
According to the plaintiff, in 2010-2016 Laros listed equipment as part of the customs procedure yet did not pay the Union.
In October of 2017, the Moscow Regional Court granted the lawsuit in full. However, this January the Tenth Commercial Court of Appeals overturned that ruling and the Intellectual Property Court (IP Court) upheld the decision of the appeals court.