Russian General Drymanov charged with corruption to remain in detention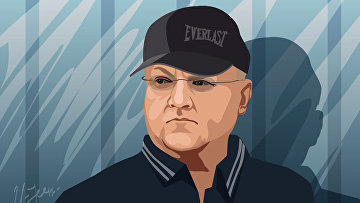 15:21 31/07/2018
MOSCOW, July 31 (RAPSI) – The Moscow City Court on Tuesday dismissed an appeal against detention of ex-director of the Investigative Committee's Main Investigations Directorate Alexander Drymanov charged with corruption crimes, RAPSI reported from the courtroom.
The ruling of a lower court therefore was upheld while the defendant sought to place him under house arrest.
In mid-July, the Lefortovsky District Court of Moscow detained Drymanov until September 12. The defendant is charged with receiving two large and especially large bribes.
In March, Drymanov was questioned as a witness in a case against ex-chief of the Investigative Committee's Internal Security Directorate Mikhail Maksimenko. On April 20, Maksimenko was found guilty of taking two bribes and received a 13-year prison sentence. Additionally, he was fined 165 million rubles ($2.8 million).
Drymanov during interrogation denied alleged participation of Maksimenko in a corruption scheme.
During the court hearings, Drymanov said that he is no longer employed and lives on pension.