Seizure of Summa Group co-owner's assets upheld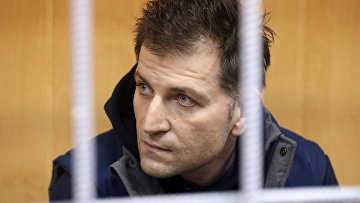 12:59 13/08/2018
MOSCOW, August 13 (RAPSI) – The Moscow City Court on Monday upheld the seizure of bank accounts and property belonging to a co-owner of Summa Group and ex-member of Russia's Federation Council Magomed Magomedov charged with embezzling 2.5 billion rubles ($43.5 million), RAPSI reports from the courtroom.
The court dismissed an appeal filed by the defendant seeking to overturn a lower court's ruling.
Moscow's Tverskoy District Court seized assets owned by Summa Group owners Ziyavudin Magomedov and his brother Magomed in April. Overall, the seized property includes four cars, two apartments, shares in several companies and money located at bank accounts, according to the court's press service.
Ziyavudin Magomedov and Magomed Magomedov are involved in the organization of a gang, embezzlement of 2.5 billion rubles from the state budget and withdrawal of some of these assets abroad, investigators claim. Magomed Magomedov is also charged with illegal weapon possession. They have been detained along with another defendant, ex- CEO of Intex construction company Arthur Maksidov. Two more defendants in the case, who allegedly fled to the United Arab Emirates, were arrested in absentia and put on the international wanted list.