Ex-CEO of Urban Group appeals arrest in absentia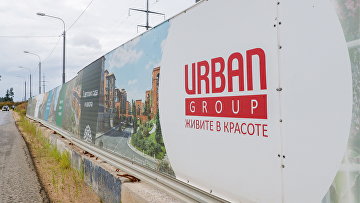 12:59 14/08/2018
MOSCOW, February 14 (RAPSI) - Ex-CEO of Urban Group development company Andrey Puchkov charged with abuse of authority has appealed a ruling on his arrest in absentia, his lawyer Natalia Kotenochkina has told RAPSI.
The appeal hearing date has not been scheduled yet.
In early August, Puchkov was put on the international wanted list and arrested in absentia.
According to the defense, investigative activities against ex-Urban Group CEO were conducted in violation of law, and the case was launched against him for weak reasons.
In July, the Moscow Region Commercial Court declared five companies affiliated to Urban Group bankrupt upon the applications filed by the Fund of defense of rights of citizens, shared construction participants.