Former deputy head of Russia's Tver sentenced to 4 years for embezzlement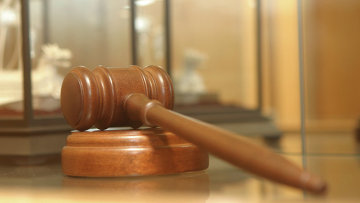 16:17 24/08/2018
MOSCOW, August 24 (RAPSI) – The former head of the Tver city administration Denis Gontaryov has been sentenced to 4 years in a penal colony for embezzling over 600 million rubles ($8.8 million), the press-service of the Investigative Committee's directorate for the Moscow Region has stated.
Another defendant in the case, ex-chairman for the board of one of construction companies in the Tver Region Anatoly Semyonov has been sentenced to 3 years. Both defendants were found guilty of large-scale fraud.
The court found that from December 2011 till August 2012 Gontaryov, Semyonov and a Pushkino bank's shareholder conspired to embezzle the bank's funds. The conspirators used fraudulent real estate contracts,signed by the organizations under their contro for their own means as these organizations also entered loan agreements with the Pushkino bank claiming that the loans were related to real estate. As a result, the bank's damages reached 600 million rubles.
Currently, the former shareholder of the bank is on the international wanted list.