Teen charged with shooting in Moscow region school to stay jailed until December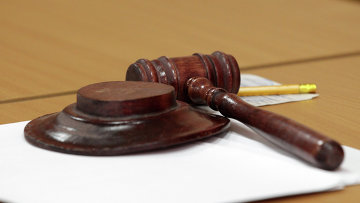 17:17 28/08/2018
MOSCOW, August 28 (RAPSI) – The Moscow City Court has extended detention of a teenager charged with shooting in his school in Ivanteevka (Moscow region) until December 5, the court's press service has told RAPSI.
The defendant is charged with hooliganism committed with the use of explosives and attempted murder. The boy has been found sane.
Earlier, attorney Viktor Zaprudsky said that the teenager repented all what he had done and apologized to victims. According to the lawyer, the boy's parents were ready to be financially liable for their son's actions.
The incident took place in the town of Ivanteevka, 20km northeast of Moscow, on September 5, 2017. According to investigators, a 15-year old student attacked a teacher with an axe, then he opened fire from an air gun and threw several smoke bombs in a classroom.
As a result, the teacher received an open craniocerebral trauma. Three minors panicking jumped out of the window and were injured as well, the Investigative Committee reported.