Alleged organizer of St. Petersburg supermarket terror attack to undergo mental treatment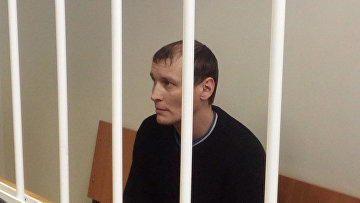 13:40 30/08/2018
ST. PETERSBURG, August 30 (RAPSI, Mikhail Telekhov) - Dmitry Lukyanenko charged with organizing and committing a terror attack in a St. Petersburg supermarket that left 18 persons injured has been sent to a hospital for compulsory mental treatment until December, the United press service of St. Petersburg courts has told RAPSI.
The Kalininsky District Court of St. Petersburg has granted a motion filed by investigators seeking treatment for the defendant, the statement reads.
Earlier, investigators stated that the defendant was under supervision in a psychoneurological center from the age of 19. Later, examination confirmed that Lukyanenko suffers from mental illness.
On December 27, an explosion occurred in a St. Petersburg supermarket. According to investigators, the defendant put a homemade explosive was placed in the supermarket's storage chamber. He pleaded guilty during interrogation and said that his motive was hatred he felt for organizers and adepts of psychological training sessions that he had visited beforehand. During the attack 18 persons were injured.