Ex-deputy CEO of RSC Energia charged with attempted embezzlement to stay in detention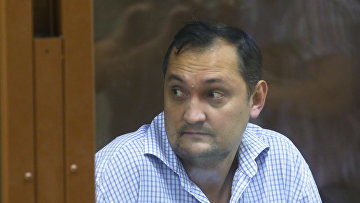 11:59 06/09/2018
MOSCOW, September 6 (RAPSI) – The Moscow City Court on Thursday upheld detention for ex-deputy CEO of Russia's largest space company Energia Alexey Beloborodov, who stands charged with attempted embezzlement of more than 31 million rubles ($461,400), RAPSI reports from the courtroom.
Beloborodov was put in jail for 2 months in late August. He pleaded not guilty.
Two other defendants in the case are Beloborodov's subordinates Oleg Pylnev and Ilya Shenderey.
Earlier, investigators seized about 500,000 rubles ($7,400) in marked bills from Beloborodov.
According to investigators, the marked bills were previously transferred to one of Beloborodov's subordinates as part of a special operation conducted by the Federal Security Service (FSB). During the searches 28,000 euros were found as well.