Alleged accomplice of Komi Republic's ex-head denies wrongdoing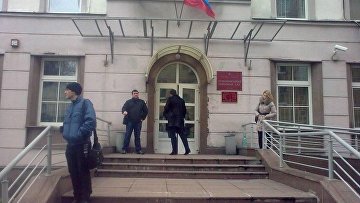 13:59 07/09/2018
MOSCOW, September 7 (RAPSI) – A criminal case against Demyan Moskvin, an alleged accomplice of ex-governor of Russia's Komi Republic Vyacheslav Gaizer, will be reviewed for the second time, now under an ordinary procedure, because the defendant denies wrongdoing, RAPSI correspondent reports from the courtroom.
Initial review of the case was conducted under a special procedure because the defendant, who was later sentenced to 6 years in prison, admitted guilt. However, after his sentence was overturned by a higher court, he changed his plea and now denies wrongdoing.
On May 3, the Zamoskvoretsky District Court of Moscow found Moskvin guilty of embezzlement, money laundering and participation in a criminal organization. He was sentenced to 6 years in a high security penal colony and fined 2 million rubles ($32,000).
In July, the Moscow City Court overturned the sentence and ruled to review it once more.
Investigators believe that a criminal gang involving Gaizer, another Komi Republic's ex-head Vladimir Torlopov, ex-deputy head Alexander Chernov, ex-Chairman of the Republican State Council Igor Kovzel and 10 other people, was organized in 2006. Depending of their involvement and role in crimes, they were charged with taking bribes, embezzlement and money laundering.
According to investigation, gang leaders and members committed crimes aimed at occupation of the region's highly profitable enterprises or instituting control over them for the purposes of unlawful enrichment. They allegedly caused a 4.5-billion-ruble (over $70 million) damage to the republic.
Investigators also accused the gang members of taking bribes totaling to 160 million rubles in 2013. Moreover, Gaizer himself received 37.5 million rubles in bribes for assignment of a person identified by investigators to the post of the Syktyvkar liquor producer's director.
In August 2016, one of the defendants, businessman Anton Faershtein died in a Moscow detention center.