Ex-Russian Border Agency head's sentence for embezzlement reduced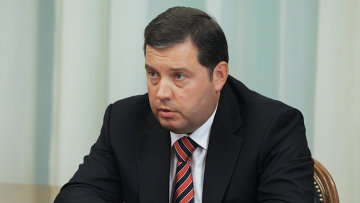 14:53 07/09/2018
MOSCOW, September 7 (RAPSI) – The Moscow City Court has recalculated a 9-year prison sentence of the Federal Border Development Agency's former head Dmitry Bezdelov in embezzlement case in accordance with a new law, the court's press service has told RAPSI.
In July, President Vladimir Putin signed legislation on recalculation of terms of imprisonment. Amendments were proposed to the Criminal Code of Russia. Under the law, 1 day in a detention center would be counted as 1.5 days in a general regime penal colony or 2 days in a penal colony settlement.
Thus, the court included the term Bezdelov spent in detention in his prison sentence in the ratio 1 day to 1.5.
The convict has been staying behind bars for 4 years after recalculation of which he is to be held in prison for another 3 years. However, he now has an opportunity to seek parole.
The court also mitigated sentence for Bezdelov's ex-deputy Boris Khaitovich reducing a fine imposed on him by 250,000 rubles. Initially, Khaitovich was sentenced to 8 years in prison and a 1-million-ruble fine ($14,500).
Prison terms given to other eight defendants were also recalculated.
On December 29, Bezdelov was sentenced to nine years in prison and fined him 1 million rubles for embezzling about 500 million rubles ($7.2 million). His accomplices were also found guilty and received prison terms ranging from 2 to 8 years in prison.
Investigators claimed that in 2009, Bezdelov, then head of the Federal Border Development Agency, conspired with a group of people to embezzle public funds allocated for the construction of checkpoints on the state border. From September 2009 to May 2013, they stole and laundered over 490 million rubles, according to investigation.
Bezdelov resigned from his post in October 2013 after a probe had revealed inappropriate use of budget funds by the agency. He was arrested in Rome in October 2014 after he had been put on the international wanted list. Italy's court of appeals upheld the decision to extradite Bezdelov to Russia in October 2015. The Supreme Court left the judgment intact. In April 2016, he was extradited to Russia.