"Crossbow Coup" plotter's associate gets 2 years for incitement of hatred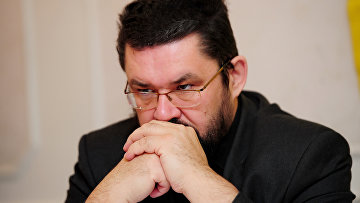 16:00 10/09/2018
MOSCOW, September 10 (RAPSI) – Moscow's Timiryazevsky District Court has sentenced Yury Yekishev, an associate of convicted ex-colonel Vladimir Kvachkov, to 2 years for incitement of hatred or enmity, the court's spokesperson Maria Prokhorycheva has told RAPSI.
However, the defendant has been released from jail because of the sentence completion. The court included in the punishment the time Yekishev spent in detention.
In May 2017, Yekishev was sentenced to 1.5 years in prison for extremism. Later, the term was reduced by 1 month, and the defendant was released on November 21, 2017.
A criminal case against Yekishev was launched after he published a video in one of the social networks. The defendant was an associate of Vladimir Kvachkov, retired Russian military intelligence colonel convicted for attempted instigation of an armed riot. Before that Yekishev was a coordinator of the prohibited Movement Against Illegal Immigration.
In 2006, Yekishev was also sentenced to 1.5 years for extremism.