Former Russian anti-corruption official gets 6 years for evidence tampering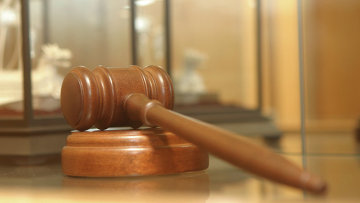 13:59 02/10/2018
MOSCOW, October 2 (RAPSI) – Moscow's Meshchansky District Court on Tuesday sentenced Alexander Sobol, a former officer of the Interior Ministry's Economic Security and Anti-corruption Department, to 6 years in prison for evidence tampering, RAPSI correspondent reported from the courtroom.
Sobol was also prohibited from holding public positions for 2 years and deprived of his rank of police colonel.
Another defendant in the case, ex-lead investigator of the Interior Ministry's anti-corruption department Sergey Abramov received a 5-year prison term.
Prosecutors earlier asked the court to sentence Sobol and Abramov to 7 and 6 years in prison respectively.
The defendants have pleaded not guilty.
According to the court ruling, ex-officers abused their authority by falsifying evidence received during operational and investigative activities against the director of Zemlyane (People of Earth) rock band Sergey Cherenkov and his acquaintance Sergey Pohilyuk, who were illegally held in detention for a long time on embezzlement charges.